Gary Maitland
Attorney at Law & Founding Partner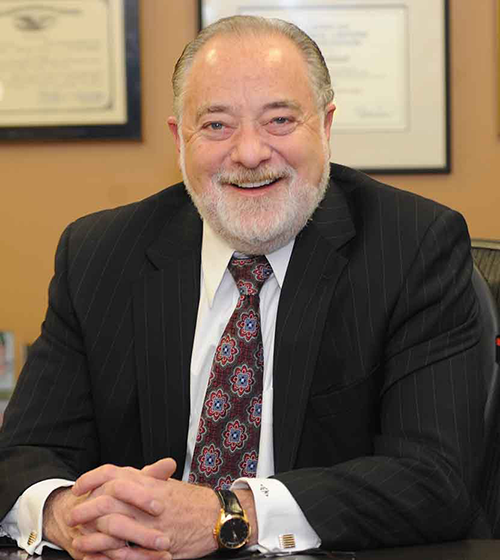 Attorney Gary Maitland began his legal career as an Assistant District Attorney in Brooklyn, New York in 1978. By learning about state court strategies, he gained invaluable experience in helping his clients defend against charges and sentences assigned by those courts when he began his own criminal defense practice in 1981. As one of Kreisberg & Maitland's founding partners, he has successfully handled hundreds of cases involving labor arbitration, police misconduct, and a broad range of contract and business disputes.
With his thorough and extensive experience building cases to protect the interests and futures of his clients, he has the understanding needed to help them plan for every angle of their defense. Mr. Maitland has experience working with experts in many disciplines including doctors, surgeons, forensic psychiatrists, forensic accountants, marketing experts, and business valuators. By knowing how to effectively plan for his clients, he can help them obtain better outcomes.
I'll fight to minimize the consequences of your criminal charge and help you move forward.
Q & A's
What made you choose a career in criminal law?

I come from a long line of lawyers dating back to at least the 1300s so it's in my DNA . But Harper Lee's book "To Kill a Mockingbird" and Gregory Peck's performance as Atticus Finch in the film, both when I was 13 years old, followed by work experience as a special assistant to the Dutchess County District Attorney when I was in college were major influences.

In your opinion, what sets your firm apart from other firms in the area?

Compassion, care and concern for our clients and the collateral impact of legal proceedings on their lives as well as professional diligence in all matters, big and small. We do what we do because we are passionate about the work.

Tell us about a case that you are particularly proud of:

In the criminal arena the acquittal after a jury trial of a client falsely accused of sexual offenses facing 15 years to life if convicted . A victory in federal court in a multi-million dollar breach of contract lawsuit against a Fortune 500 company represented by one of the nation's biggest law firms.

What steps do you take to prepare for a difficult case?

Multiple and on-going client conferences, vigorous pretrial discovery, meticulous document review and legal research, trial architecture and planning from the outset, the early engagement of experts where appropriate…long hours.

How do you view your role in the attorney-client relationship?

As a partnership that works best with a fully-involved and informed client offering factual information , case insights and good questions.

What sets you apart from other criminal defense attorneys – why is this important?

A nearly religious belief in due process of law that enables me to do my very best without judgment and no matter the accusation.

How does having experience benefit your clients?

Experience yields judgment which is critical to formulating strategy, evaluating the strengths and weaknesses of a case, gauging how best to appeal to and convince the trier of fact and, as the song goes, "knowing when to hold 'em and when to fold 'em".

What types of cases do you specifically handle?

Every manner of criminal proceeding, state and federal.

In your opinion, what is the most rewarding aspect of your job?

Insuring due process for all and achieving just results.

What advice do you most often give your clients & why?

To learn and grow from the ordeal. Because life goes on, no matter the outcome of a case.
Bar Admissions
New York, 1978

U.S. Supreme Court

U.S. Court of Appeals for the Second Circuit

U.S. District Court for the Eastern District of New York

U.S. District Court for the Southern District of New York

U.S. Tax Court
Education
J.D., Boston University School of Law, 1978