Jill Mendelberg
Attorney at Law & KMMO Partner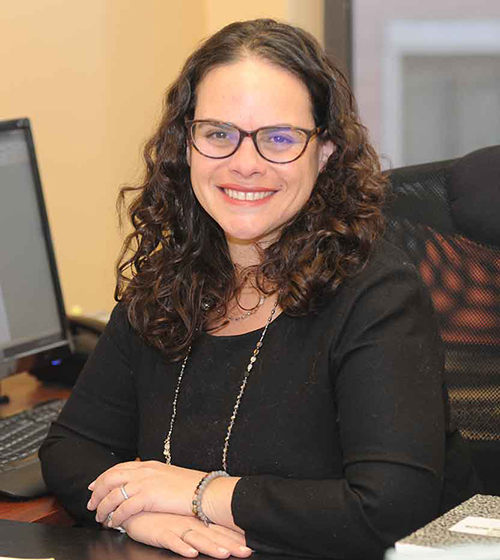 I was born and raised on Long Island, New York. After completing college in St. Louis, I returned to New York City for law school and have been practicing in the state of New York since 2000. I began my legal career as an Assistant Corporation Counsel in New York City. I joined KMMO as an attorney in 2003 and have been a member of the firm since that time. I am the proud mother of two children and, in my spare time, I volunteer in local community programs, read and spend time with the people I love.
I believe in the work I do and its ability to make society better.
Q & A's
What made you choose a career in employment law?

I chose a career in Labor and Employment law because I strongly believe in the rights of all people to work in environments free from discrimination. I also firmly believe in the need for strong labor unions to protect the fundamental rights of employees.

In your opinion, what sets your firm apart from other firms in the area?

The staff and attorneys at KMMO genuinely believe in the work we do and the clients we serve.

Tell us about a case that you are particularly proud of:

I feel immense pride when I have helped my clients resolve disputes in a better position than when they first came to see me.

What steps do you take to prepare for a difficult case?

In preparing for a difficult case, the most important steps I take are through preparation of the particular facts and circumstances of the case, how those facts fit within existing case law, securing important witness and documents and engaging with my clients on a regular basis to ensure that their positions are being represented as accurately and effectively as possible.

How do you view your role in the attorney-client relationship?

I view myself first and foremost as an advocate for my clients. While I am duty bound to advise them of the strengths and weaknesses of their case, ultimately my role is to present them vigorously and effectively.

What sets you apart from other attorneys – why is this important?

What sets KMMO apart from other firms is our steadfast determination to win for our clients.

In your opinion, what is the most rewarding aspect of your job?

The rewards of my job are both personal and professional. Professionally, I believe that I provide an opportunity for my clients to feel heard, to make them know that someone cares about the struggles they face and to secure them the best possible results. On a personal note, I am the very proud daughter of Jeffrey Kreisberg and was 12 years old when he and Gary formed what is now KMMO. I watched with great pride as KMMO grew fighting for people whose voices are not always heard. I am proud to be a part of this special firm.
Bar Admissions
Education
J.D., Benjamin N. Cardozo School of Law, cum laude, 2000

Articles Editor, Women's Law Journal

Publication: Comment: "Employers and Employees Beware: The Duties Imposed by the Recent Supreme Court Decision and their Impact on Sexual Harassment Law".

B.A., Washington University in St. Louis, 1997

Major: History

Minor: Art History
Professional Associations
New York State Bar Association

American Bar Association