Jeffrey L. Kreisberg
Attorney at Law & Founding Partner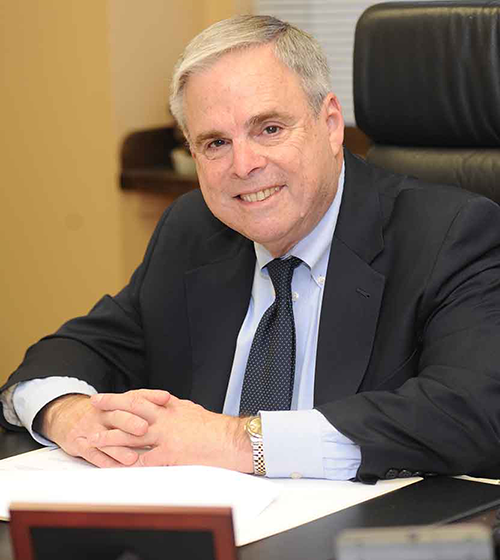 I was born and grew up on eastern Long Island. Following graduation from American University Washington College of Law, I worked at the National Labor Relations Board as a Board Agent for two years, and since then I have been in the private practice of labor and employment law. I am one of the founding partners of KMMO which was established in 1987. My careerlong specialty is employment and labor law. My work in that field includes union organizing campaigns, collective bargaining, employment discrimination, wage and hour cases, and related work. When I'm not working, I'm rooting for the Mets and Jets.
My goal is to help you protect your rights in the workplace.
Q & A's
What made you choose a career in criminal law?

I chose a career in employment/labor law because of my interest in the subject generally, my passion to protect and enforce the rights of employees, and my belief that the vigorous enforcement of labor laws insures a healthy balance between employer and worker rights, both of which I believe should be respected and enforced.

In your opinion, what sets your firm apart from other firms in the area?

What sets KMMO apart from other firms is the empathy and compassion of our experienced lawyers and staff and our firm's determination to ensure the best possible outcomes for our clients.

Tell us about a case that you are particularly proud of:

I am particularly proud of the case I handled in which the appellate court determined that an employer must engage in the employee's request for a reasonable accommodation because disability can be provided without placing an undue burden on the employer.

What steps do you take to prepare for a difficult case?

In preparing for a difficult case, the most important steps I take are careful organization of all the facts and proof in the case, anticipating objections, and analyzing the adversary's evidence. This coupled with my careful review and study of applicable statutory and case law authorities enables me to make a powerful and organized presentation of my cases to juries, judges, appellate courts, arbitrators, and other fact finders.

How do you view your role in the attorney-client relationship?

I view my role in the attorney-client relationship as advising the client as to the various options that may be pursued and the relative strengths and weaknesses of each. This helps client to choose between settlement and trial. Once the client decides on which course of action to take, I pursue that approach with enthusiasm and to the best of my ability.

What sets you apart from other criminal defense attorneys – why is this important?

KMMO is unrivaled among most employment/ labor law attorneys in, the length and breadth of the experience of the attorneys in our firm, collectively exceeding 150 years.

How does having experience benefit your clients?

Our labor and employment experience benefits our clients because our extensive experience and knowledge of how courts and juries rule enable us to recommend and then pursue a course of legal action best calculated to achieve the results desired by our clients.

In your opinion, what is the most rewarding aspect of your job?

The most rewarding aspect of my job is when I'm able to achieve a result in a case that surpasses the hope and expectation of the client when the case began.

What advice do you most often give your clients & why?

The advice I most often give my clients is to think carefully about what they wish to accomplish in their case, and to be realistic as to what may be reasonably achieved.
Bar Admissions
New York, 1972

District of Columbia, 1971

U.S. Federal Court, 1972

U.S. Supreme Court, 1982
Education Information
J.D., American University Washington College of Law, 1971

B.A., Drew University, 1968
Professional Associations
New York State Bar Association